OUR TEAM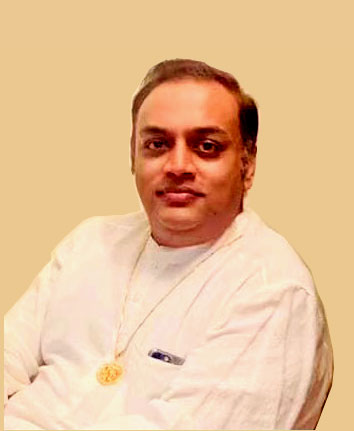 DR. RANARAJ K GUPTA
Director
Dr. Gupta is an enthusiastic tea lover and has penchant experience in the world of tea. Academically, he is an Electronics and Communication Graduate Engineer from West Bengal University of Technology. He is one of the young zealous International Entrepreneurs from India.
One of his early achievements were receiving awards from State and Central Government Ministries, India for standing First in the foreign language proficiency (Russian), and scoring highest in several educational, and music examinations/competitions.
Dr.Gupta has business interests in many countries like U.K., Dubai (U.A.E.), India, Thailand etc. He is an "Expert Panel Member" of the Council of Scientific & Industrial Research, Government of India.
Having family business since 1933, Dr. Gupta grew up in a dynamic business environment in various industrial sectors; having extensive experiences in Tea Blending Equipments' manufacturing since 2004, Dr. Gupta got in touch with "Indian Tea Board"and started exploring his interests in International Tea business.
Dr.Gupta held educational positions like "Guest Faculty of Advanced Bio-Medical Instrumentation", University Science Instrumentation Centre, Calcutta University, Kolkata, India, "Examiner of Russian Language" and "External Specialist of the School of Languages and Culture", Rabindra Bharati University, Kolkata, India for several years. Apart from business expertise, he is an eminent Indian Astrologer, passionate writer & an established vocalist in Indian Classical Music. In the sphere of music, he has been performing in India & abroad since his early years as a young Indian delegate, and is interviewed by BBC UK for several times.

Acknowledgements:-
• He is doing excellent work helping to develop medical instrument such as ventilators…..He has very good understanding of the physical working principles of such equipment and showed unusual clarity in explaining this…I'm sure that he will have bright future as an engineer and technologist ................. Prof.D.N.Bose F.A.Sc, F.N.A., Emeritus Scientist, 2006.
• I have no hesitation in saying that Shri Gupta carries with him the impression of a zealous engineering entrepreneur, in whom capability of a very high order has been blended with rich classical voice, on one hand, and infallible affability of manners, on the other…… Dr. Soven Ray, Professor & Head, National Institute of Technical Teachers' Training & Research (under Ministry of H.R.D., Govt. of India, 2005).
• He has been an outstanding student all throughout his educational career….he developed special skills in emerging areas such as VLSI design, Mobile Computing, Advanced Bio-Medical Instrumentation, He has clear understanding of his subject with lucid expressions and strong command over language both oral and script. He is sincere, hardworking…willing to learn new things and practice through experimentation….With his qualities and enthusiasm, he has a great potential to emerge as a true professional……… (Dr. Pawan Kapur, Director, Central Scientific Instruments Organisation, Chandigarh, 2006)
• He is capable of independent thinking and will shine as an engineer… Dr.Anima Sen, Course Co-ordinator, Biomedical Instrumentation, Calcutta University, 2007).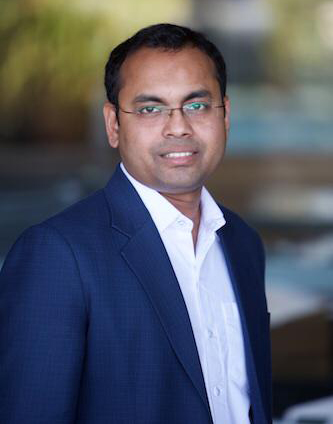 MR. INDRANIL CHOUDHURY
Director
Mr. Choudhury is a passionate musician, and have keen interests in experiencing tea from across the world. He is a vivid tea lover, and that ignites the idea of joining with Dr. Gupta to bring Indian exotic tea collections to the Australian audience.
By profession, he is a banker, and have significant consulting experience over a decade, serving several International Banks, and Consulting firms. Over his international business trips, he got the opportunities to taste tea from all over the world, and that helped him to refine his tastes. Dr. Gupta's epitome of knowledge in the domain helped him tremendously to convert his amateur interests into professional sphere.
By Education, he is a Computer Science Engineer with distinctions from West Bengal University of Technology, India.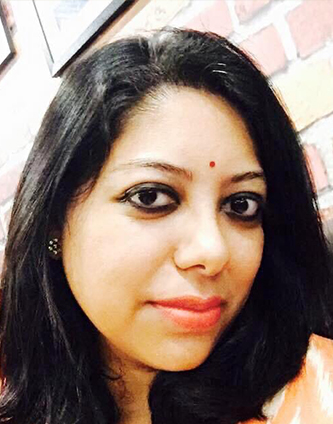 MS. POULAMI GUPTA
Director
Poulami is a famous Stylist & Apparel Designer from India.
After completing Bachelor of Arts in Literature from the famous Lady Brabourne College, Kolkata - India, Poulami did Master of Arts in Literature from Rabindra Bharati University, India.
She equally secured Post Graduate Diploma from Wisconsin –Eau Claire, U.S.A. & B.Sc in Fashion & Apparel Designing from Bangalore University, India.
She handled brands like Only, Jack & Jones (Denmark), H & M, Levis, Marks & Spencers, Banana Republic etc.
She designed & styled many celebrities & achievers from different work space.
Apart from this, she is very passionate about dancing. She got trained in Bharatnatyam for more than a decade from the disciple of Vidyushi Thankumani Kutty.
Her passion for Tea escalated from the famous Darjeeling where she was travelling during Summer 2014. Her roots are tied amidst the greens of Tea as she hails from Jalpaiguri- North Bengal, India.